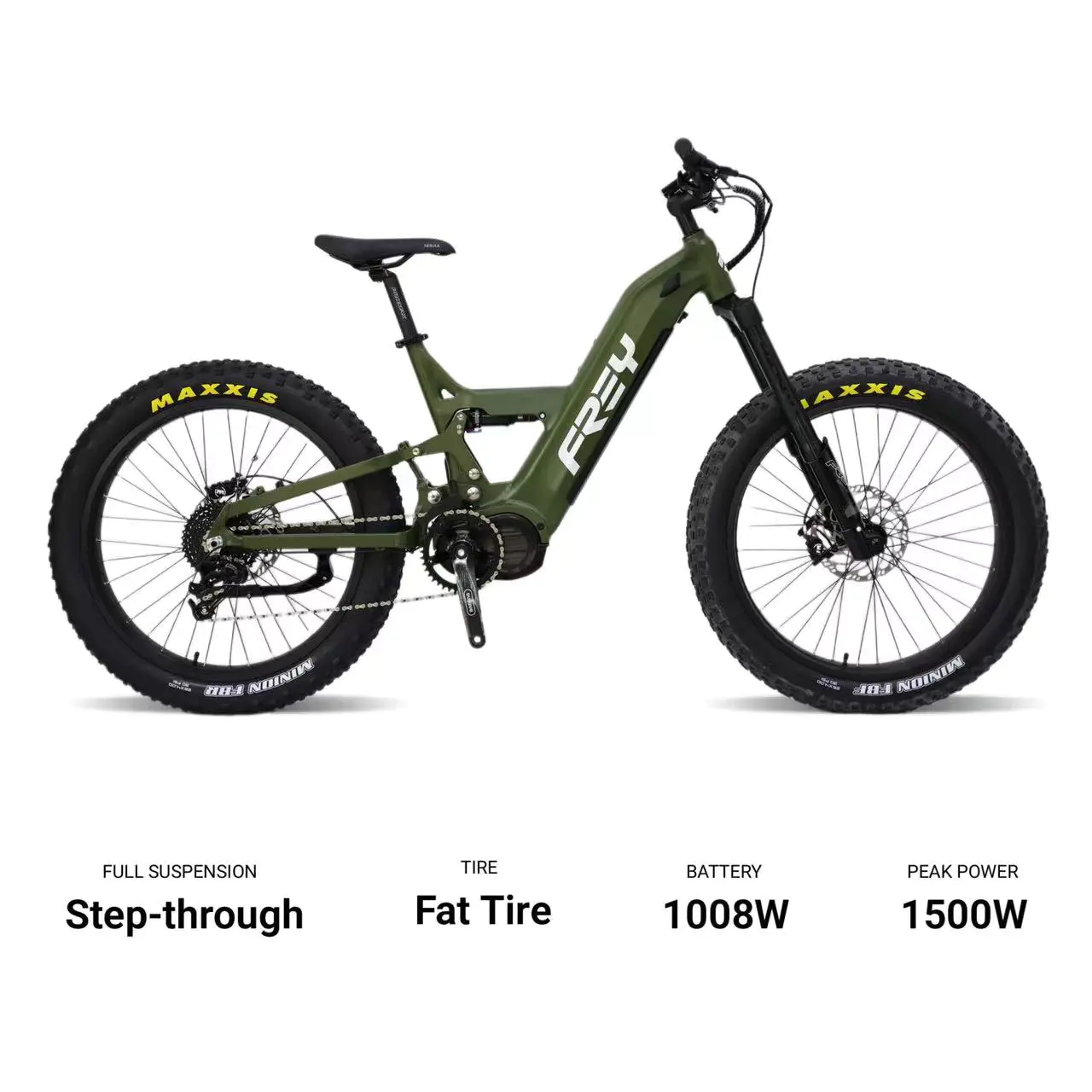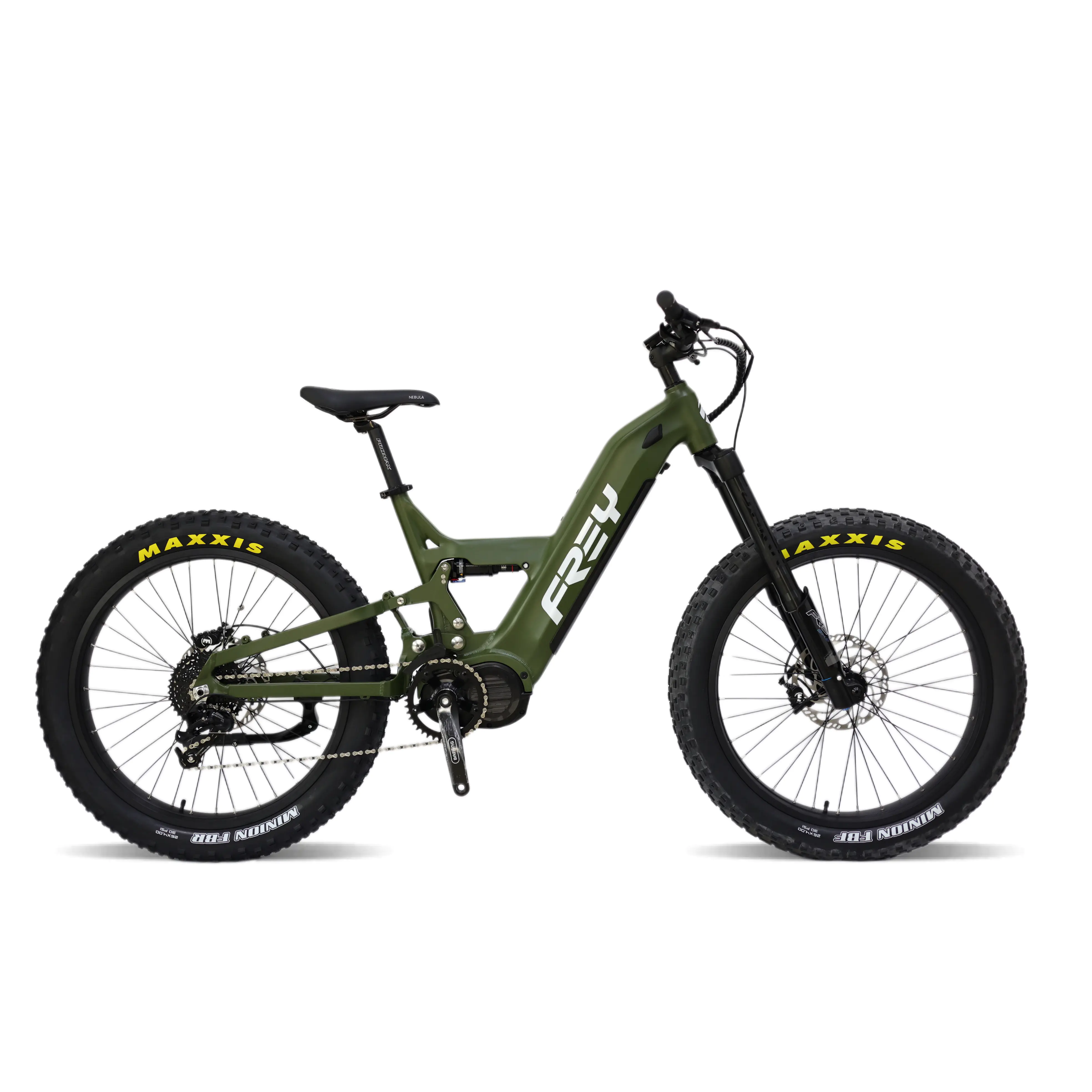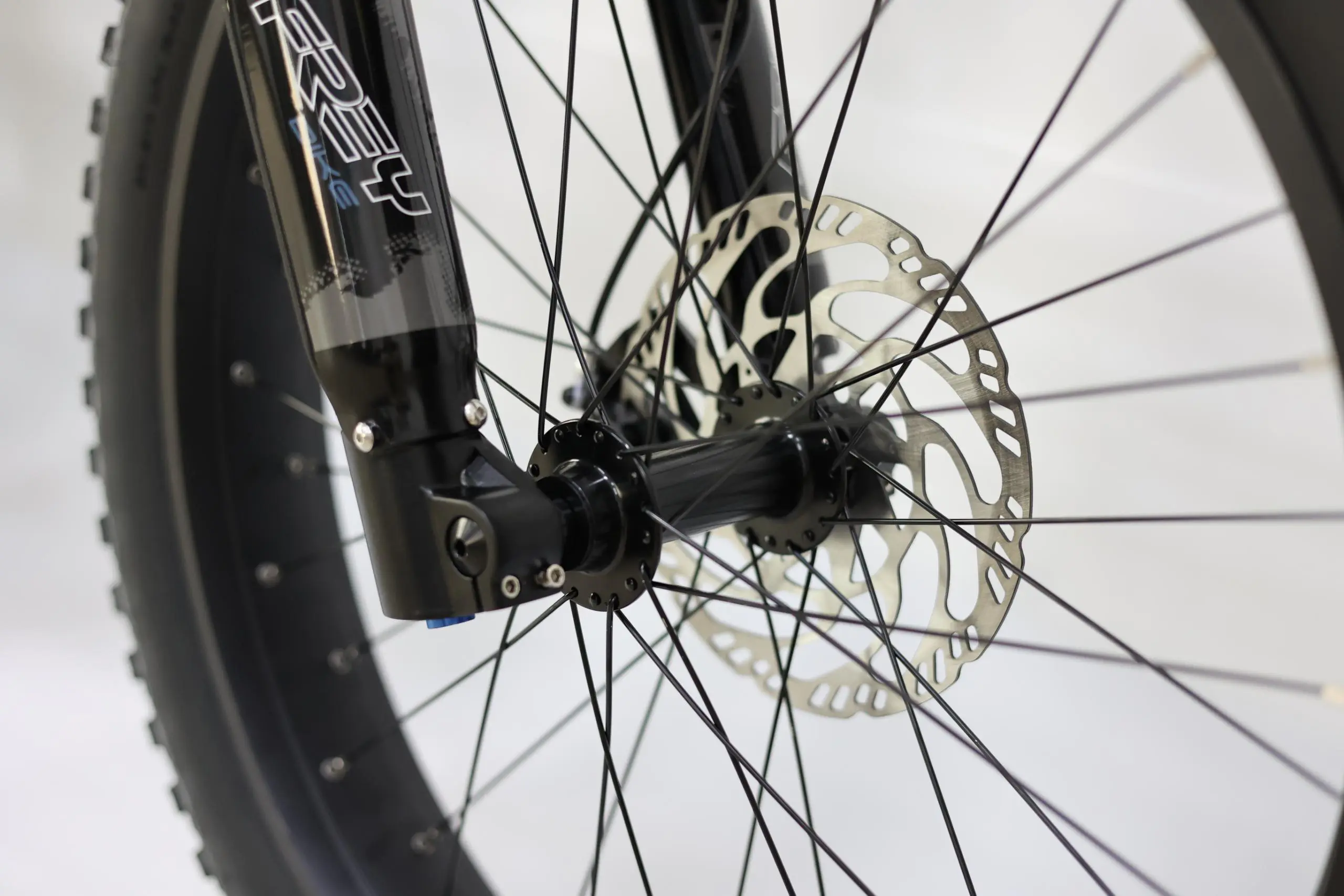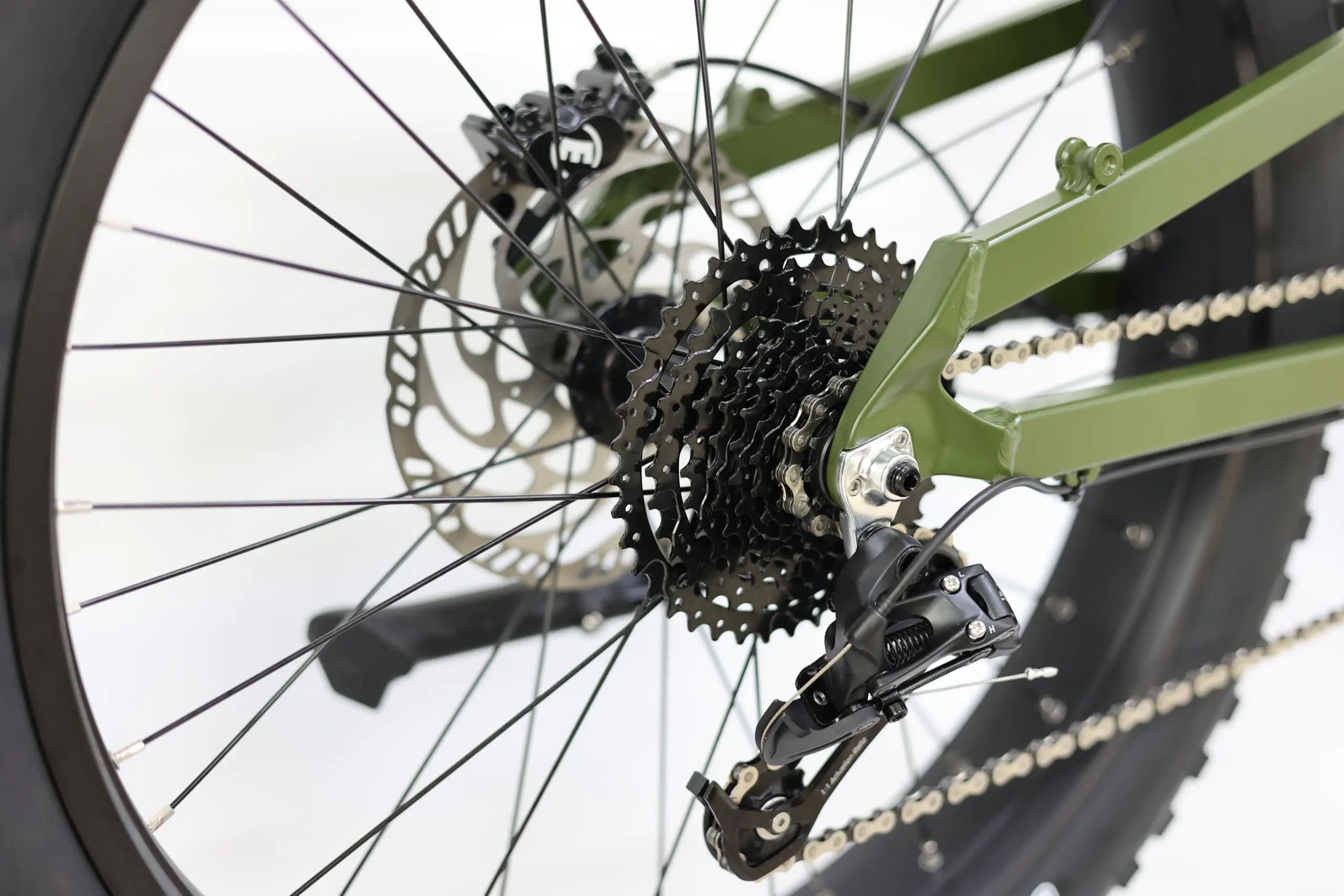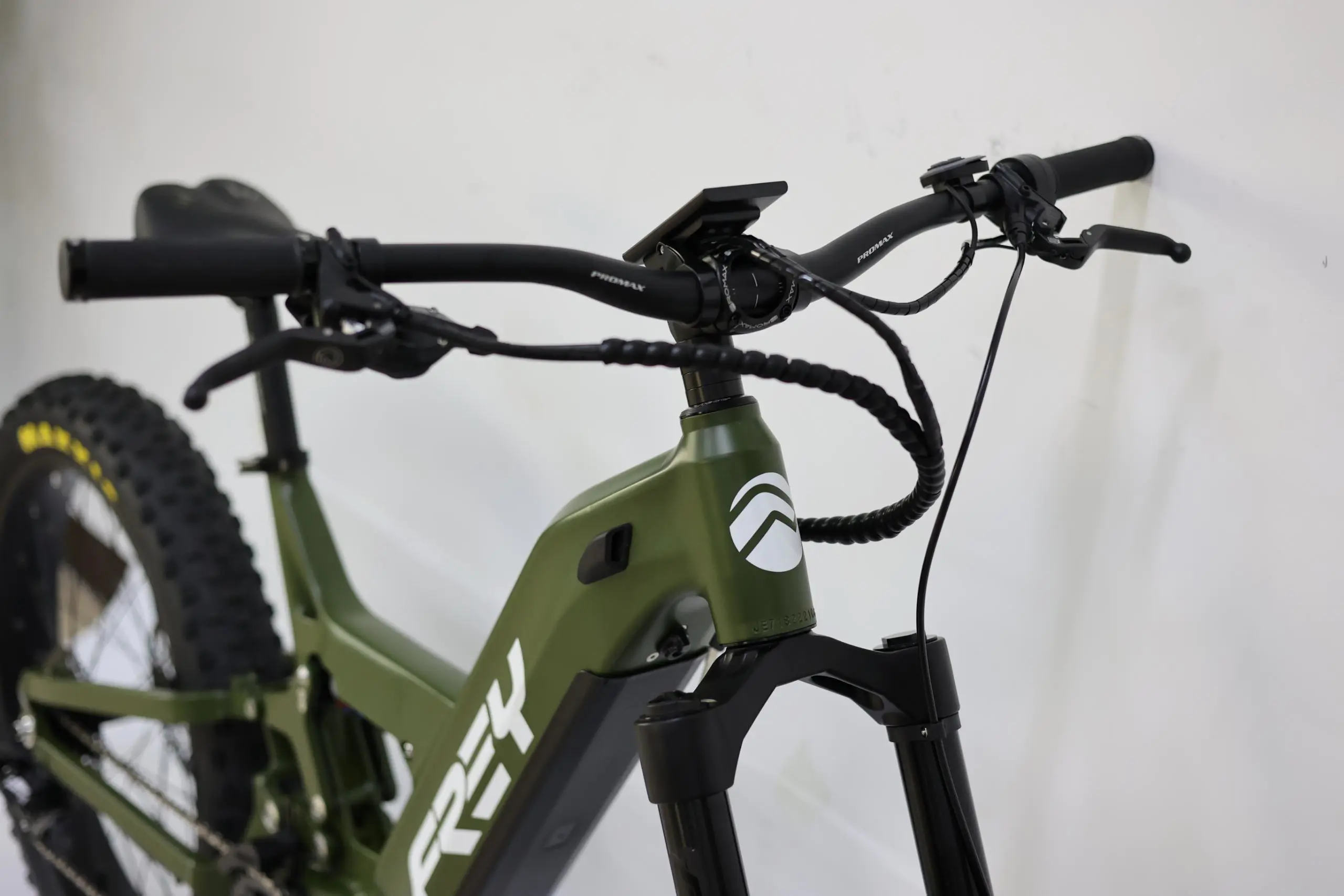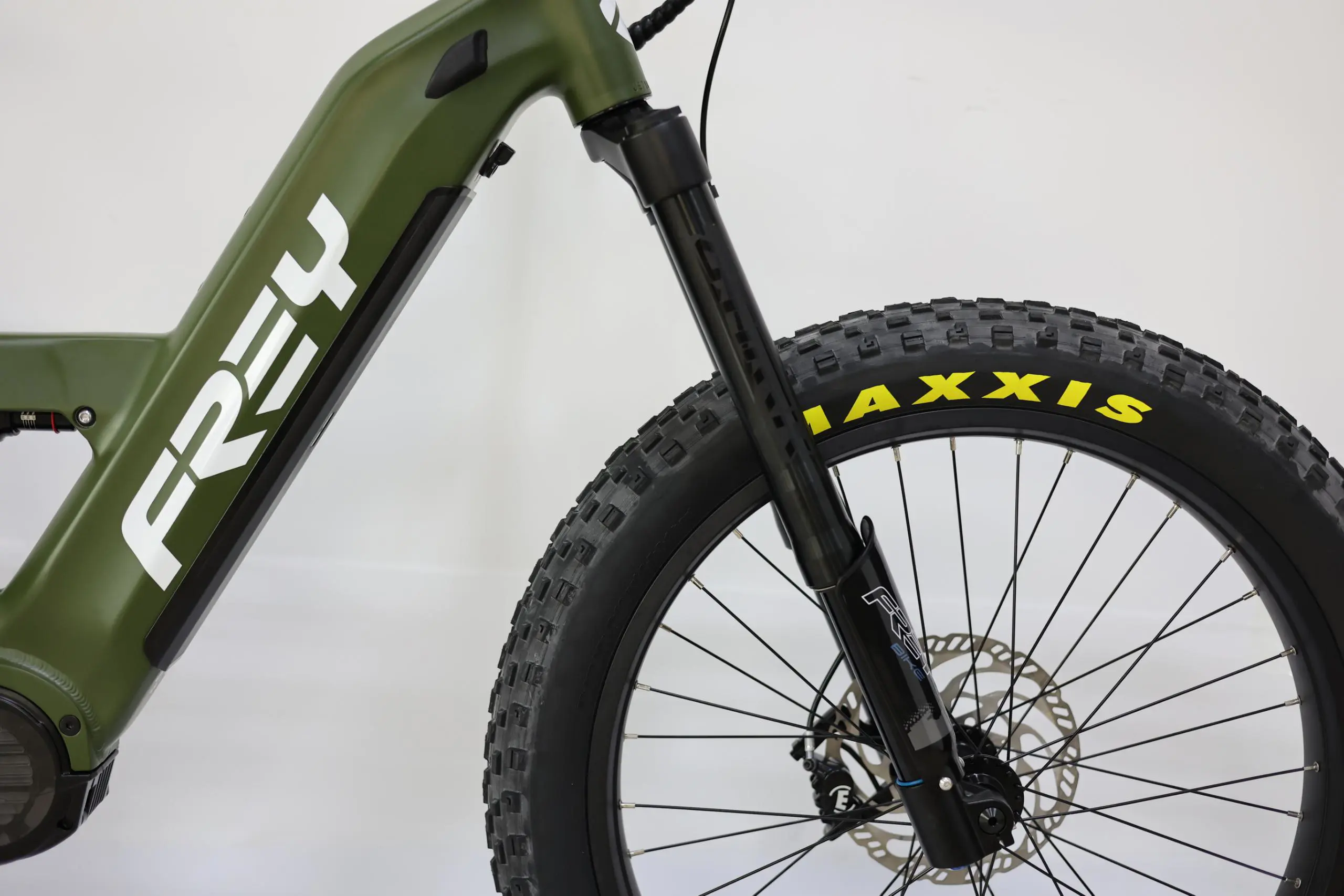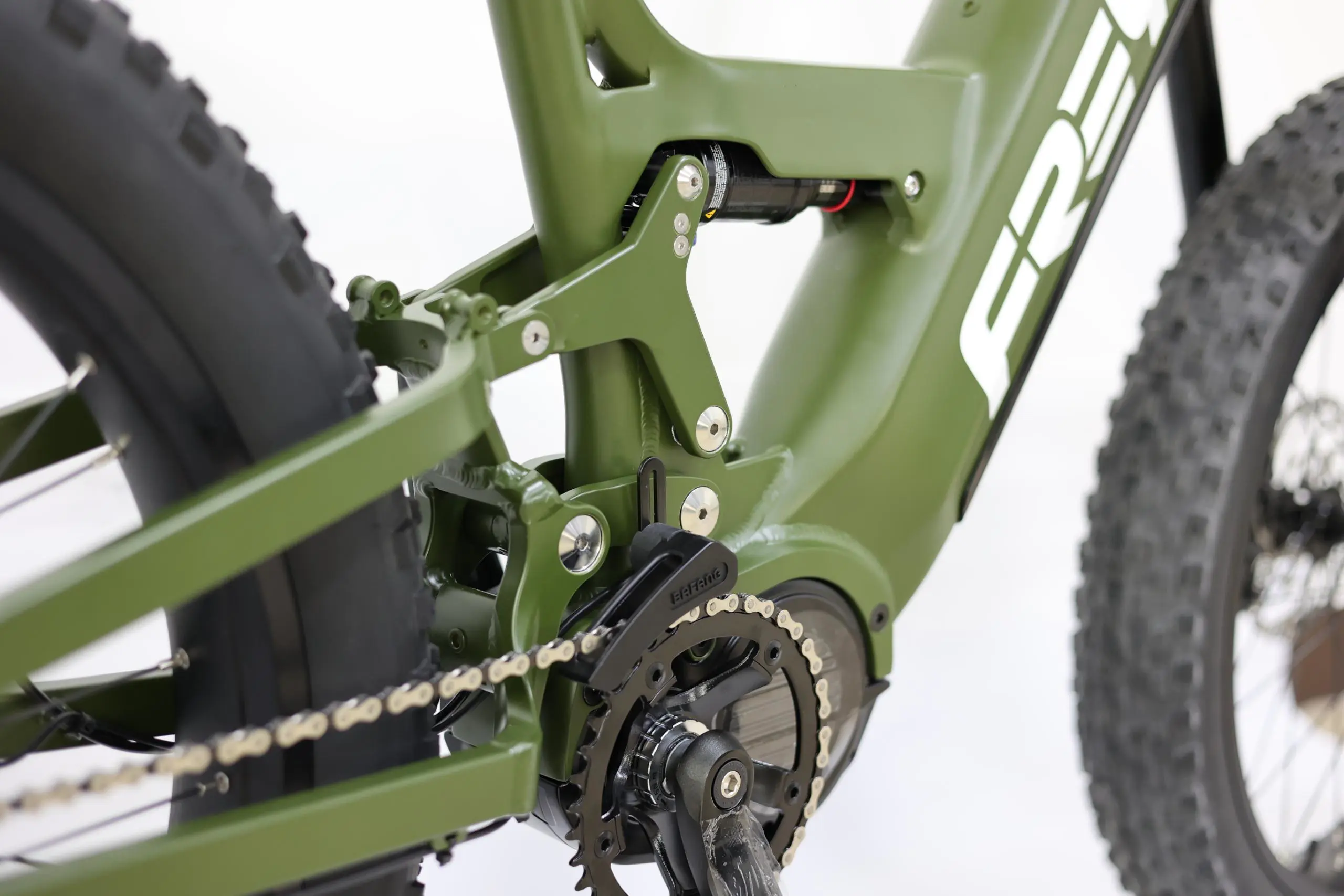 CUSTOMIZE YOUR PRODUCT:

Customized Parts to Add On
(click parts' name for more details)

(1) Rear Rack for AM1000/CC/EX/HT1000/M600
(2) FREY Mudguard + Fender Set
(3) FREY Bike Front Light To Add
(4) FREY Bike Gear Shift Sensor as Option Accessories
(5) Dropper Seat Post 125-150mm Travel for Choice as Option Accessories
(6) Frey Bike Tail Light Rear Rack Type
(7) Frey Bike Tail Light install on Rear Frame without Rear Rack




PRODUCT DETAILS:

All-Rounders by design, the Liberty series are built for those who yearn to cruise through diverse terrains and all kinds of trails. Fat Tires, Bafang M620, 1008WH big battery system, all these are Liberty's DNA- empowers its rider with the certainty to calmly master trails, suburb, beach, snowing forest, hunting, etc... It represents the feeling of mental freedom. 

Frey CC FAT Bike is the Ultra class of the Liberty series. Compared to HYBRID, ULTRA is designed with a full-suspension feature which reduces most of the jarring bumps. This model can provide an experience of dissipating fatigue, allowing you to ride faster and longer comfortably.






THE HIGHLIGHT OF FREY CC FAT:

1. Full Suspension Fat Tire bike
Air suspension 140/110, calmly master trails, suburb, beach, snowing forest, hunting, etc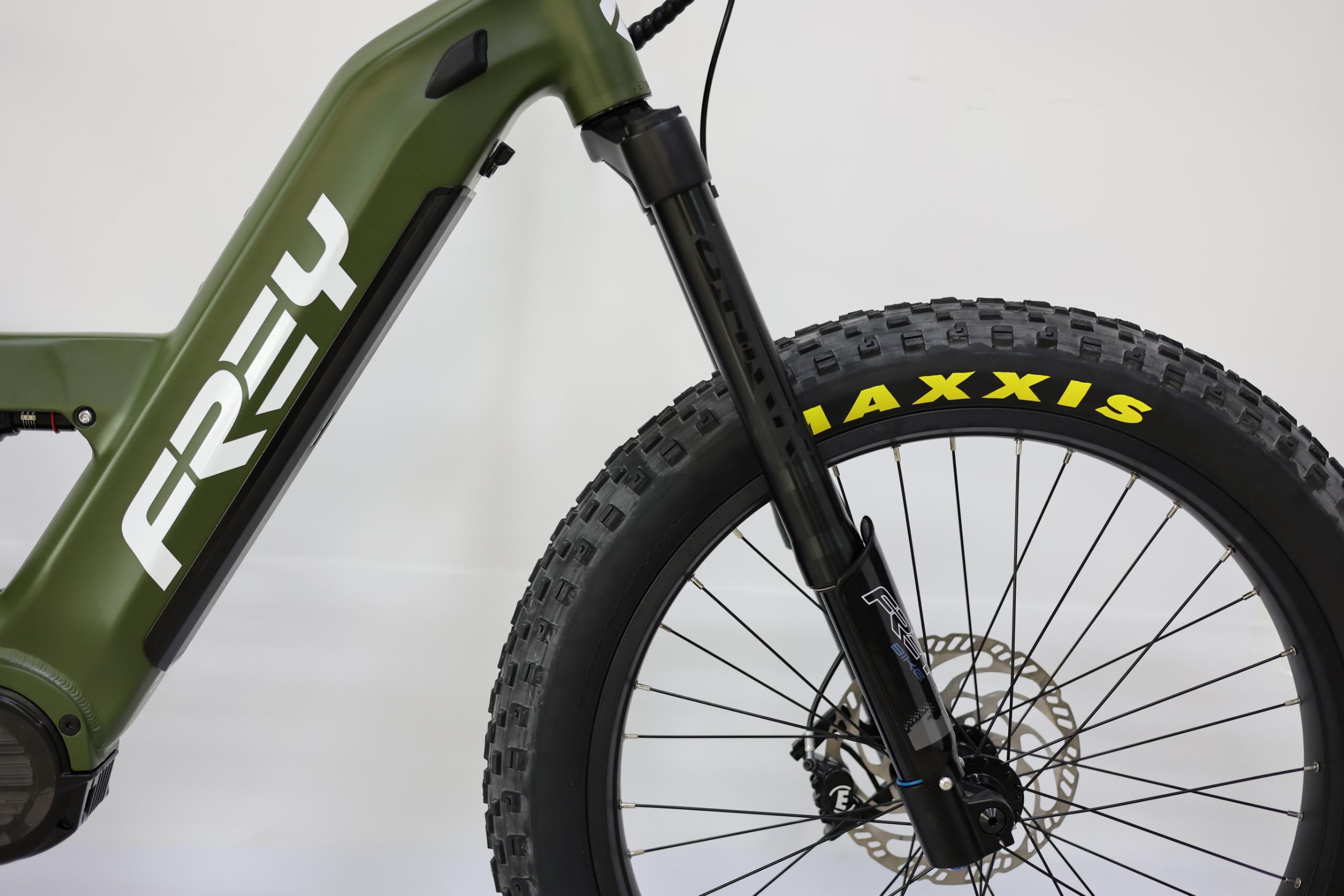 2. Full Suspension Fat Tire bike
Super Easy to ride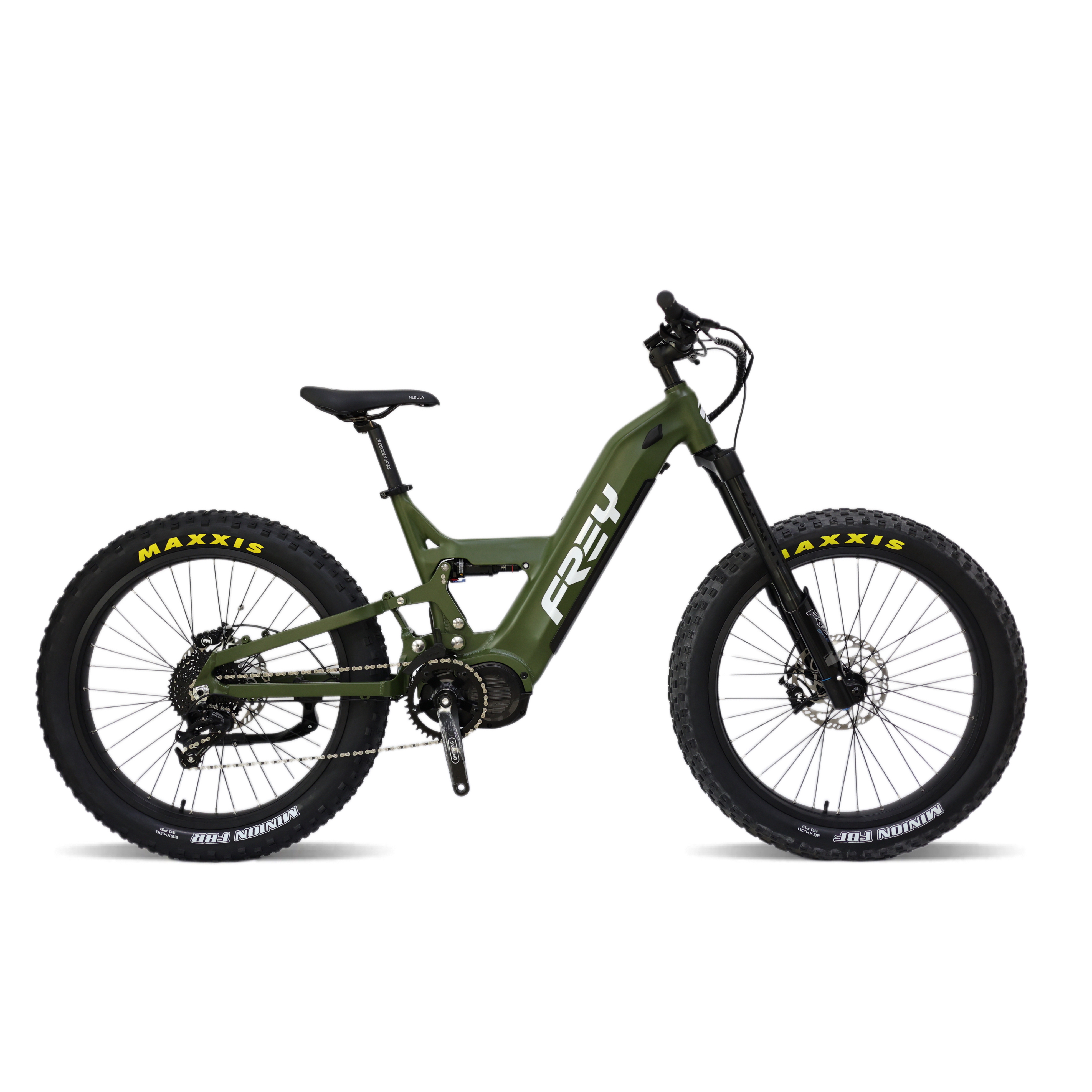 3. Rockshox Monarch Rear Shock
RL 165*38mm






4. Bafang M620 mid-drive system
peak power 1500W, max torque 160NM,
Multi power modes: Throttle for pure electric; PAS in ECO/SPORT 2 modes for your choice; Walk mode avaiable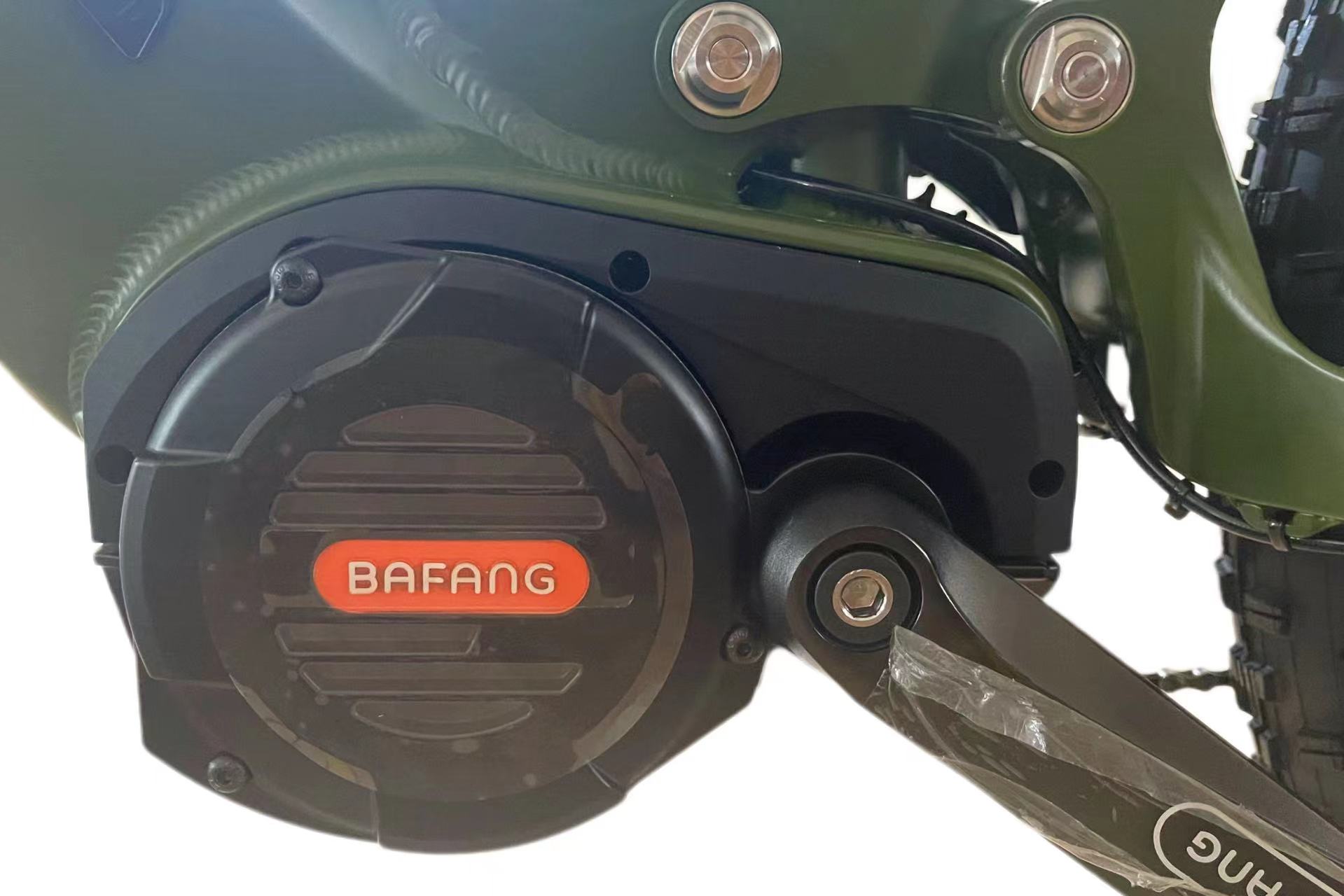 PRODUCT GALLERY: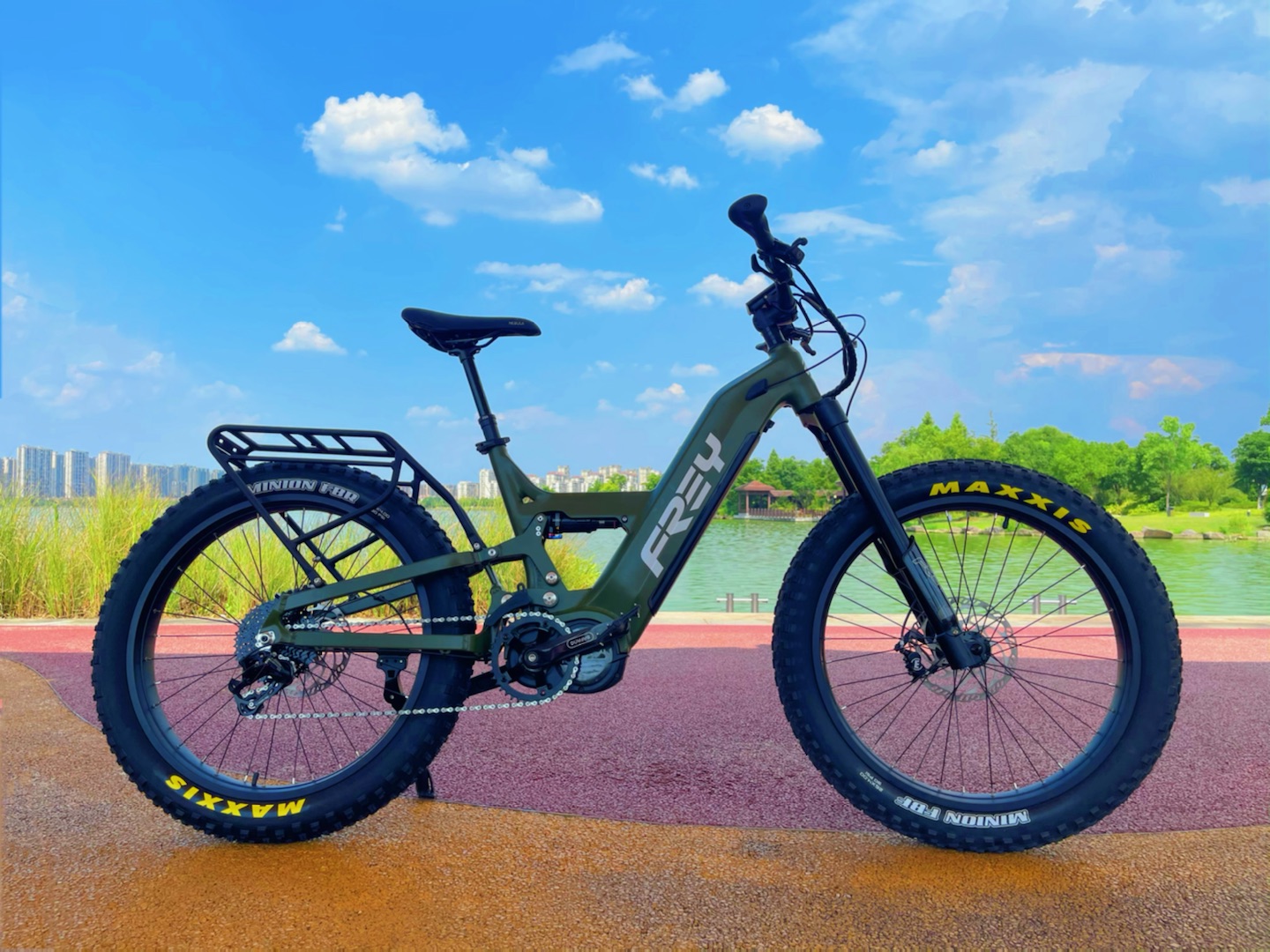 TECHNICAL DESCRIPTION: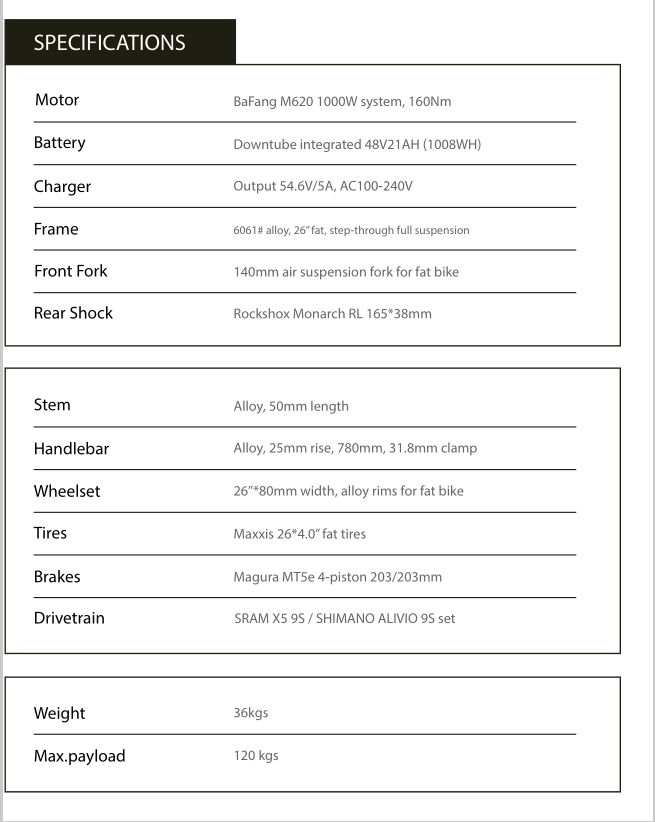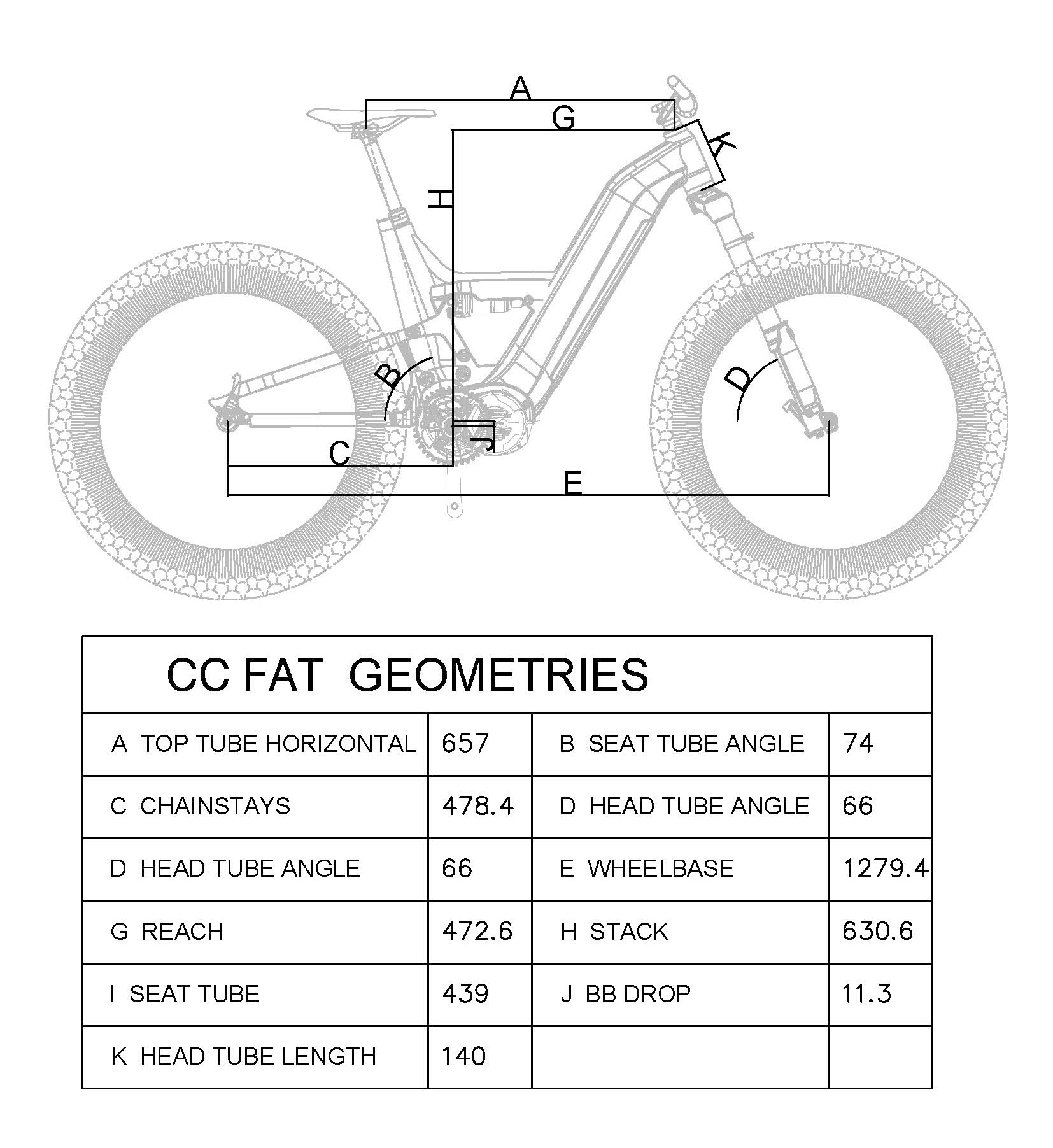 GENERAL QUESTIONS:

- Click here to see the process and cost of shipping. Please CHECK THE LINK before you place the order.
- All frequently-asked questions are listed on our FAQ page.